Spoiler Alert: It Will Be Fine!
I have a new series of paintings for sale!
Each painting is unique, hand painted and signed by the artist (that's me)!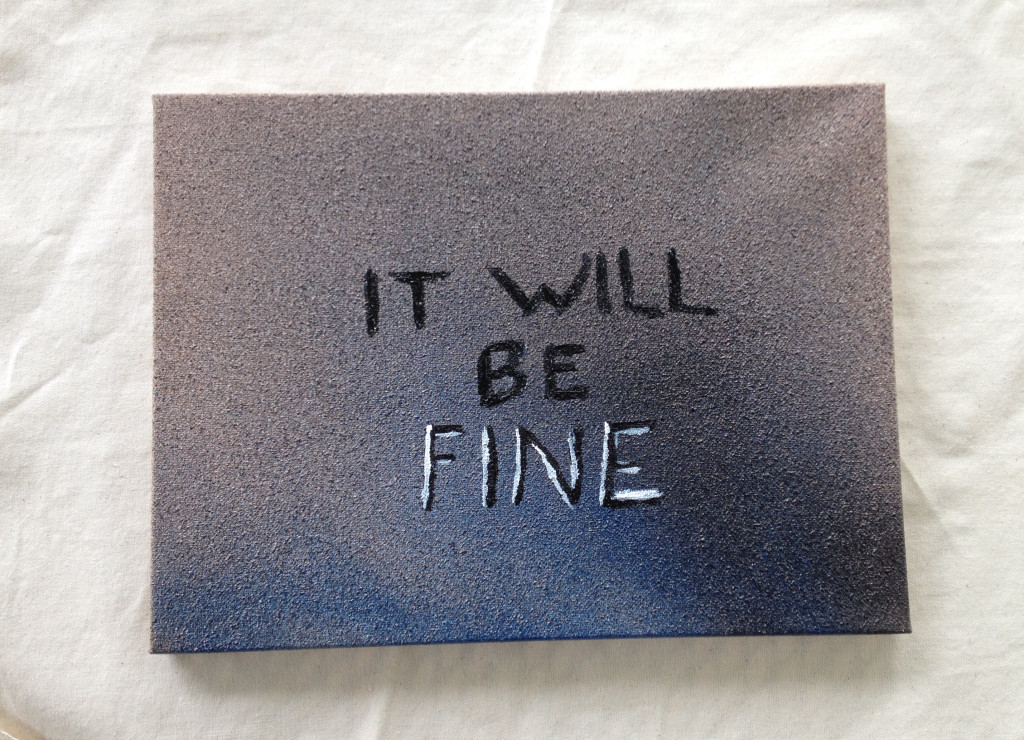 Stone Edition – This one features a wonderful, rocky texture. Click here to order.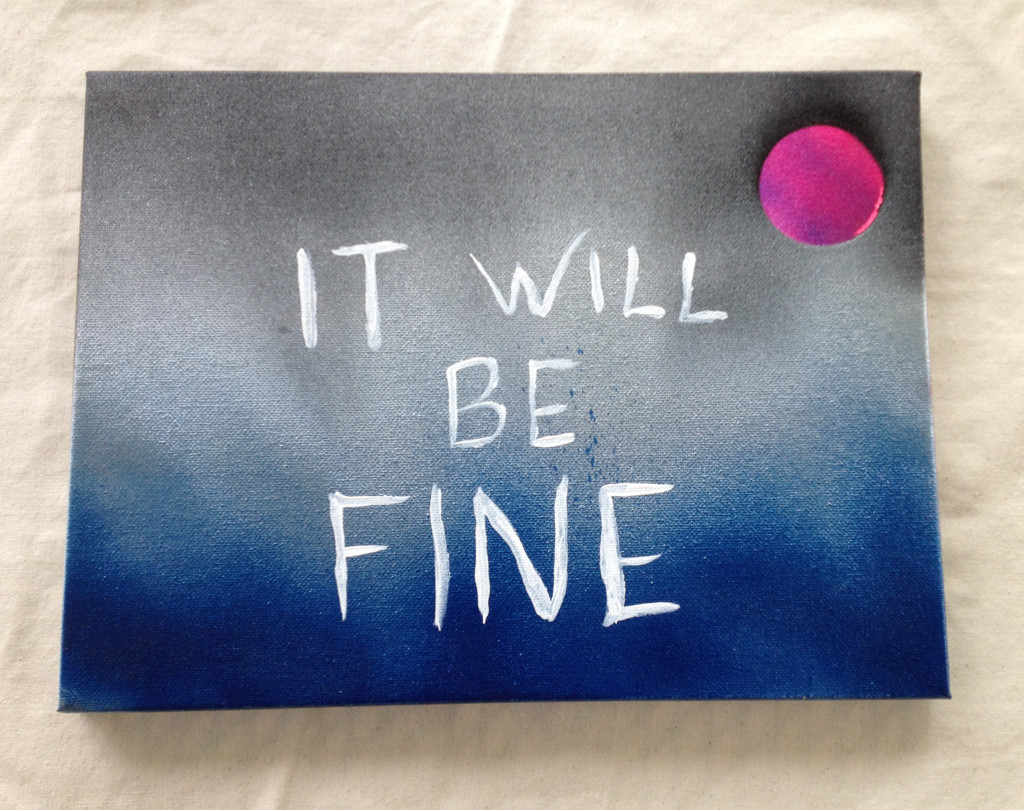 Gold Sky Edition – The sky is metallic gold and silver, the planet/moon is pink and the lower portion is a metallic blue. (Photos don't do justice to the metallic quality of the paint. It looks extra-rad in person.) Click here to order.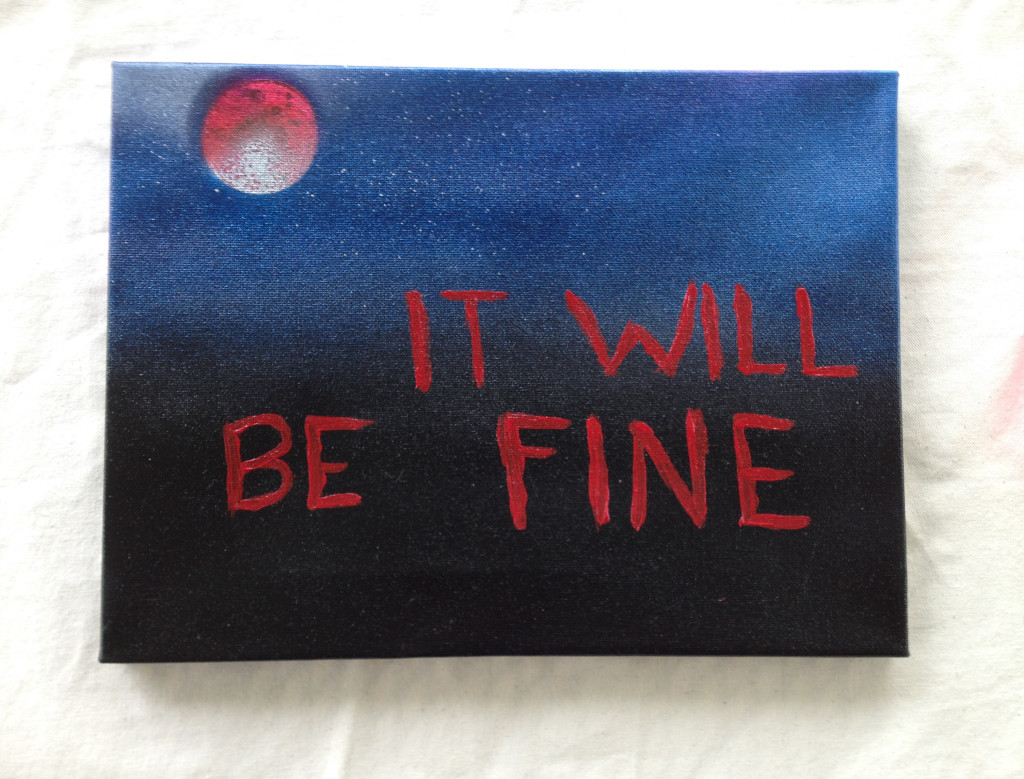 Scary Edition – The blood red letter are a threatening reminder that everything works out. A pink and silver planet floats in the metallic blue sky. Click here to order.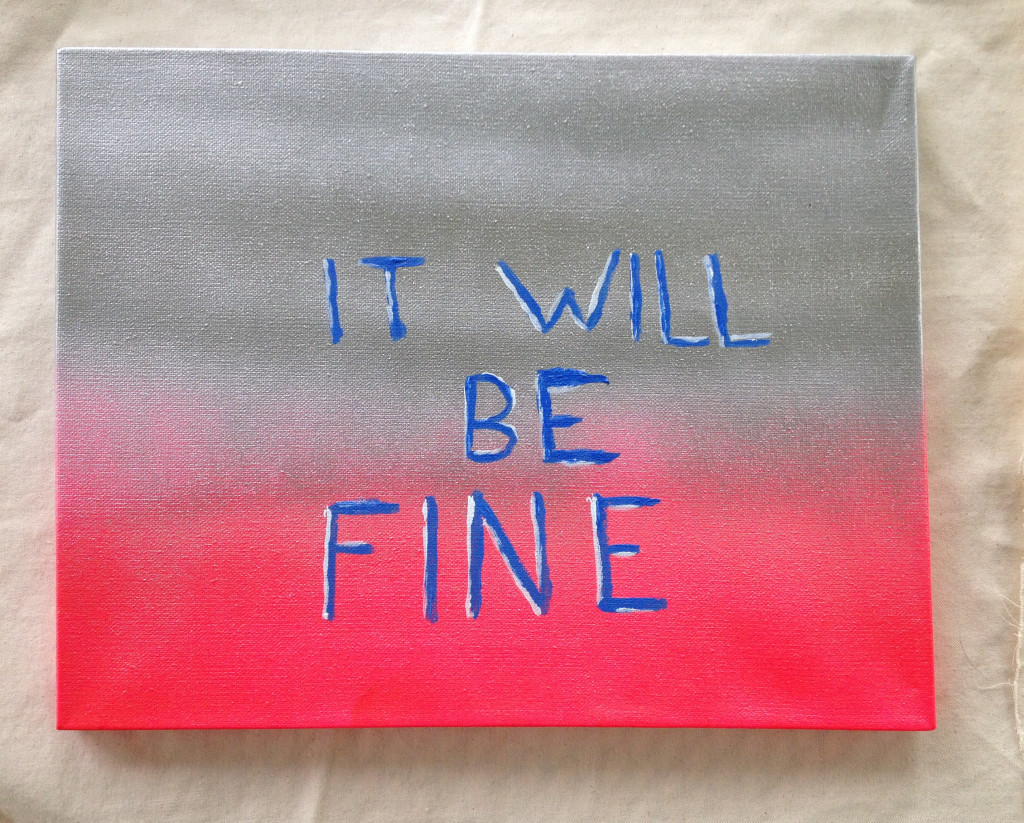 Pink and Silver Edition – This painting shines and shimmers, tossing light around like a joyful rectangle of future magic. The top is silver (though it appears white in the photo). Looking at this will increase your happiness by at least 46%. Click here to order.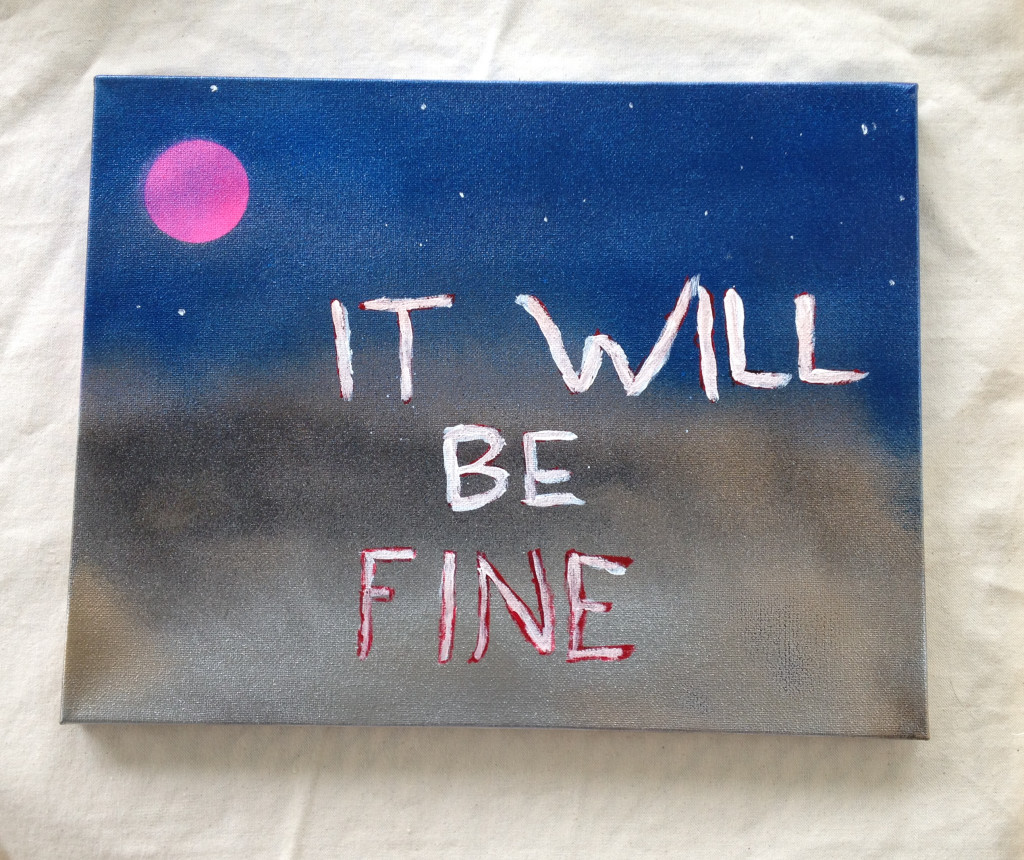 Moon and Stars Edition – The ground is golden/silver metallic and the sky a metallic blue. There are a few white stars up there. Click here to order.
These are all one-of-a-kind, so order soon!