They sold out last year, but now they're back! The Jetpack Werewolf Ornament has triumphantly returned, and it's bigger than ever.
This year's laser-etched wooden ornament is a bit larger than last years, measuring about 4 inches by 4 inches, and a quarter-inch thick.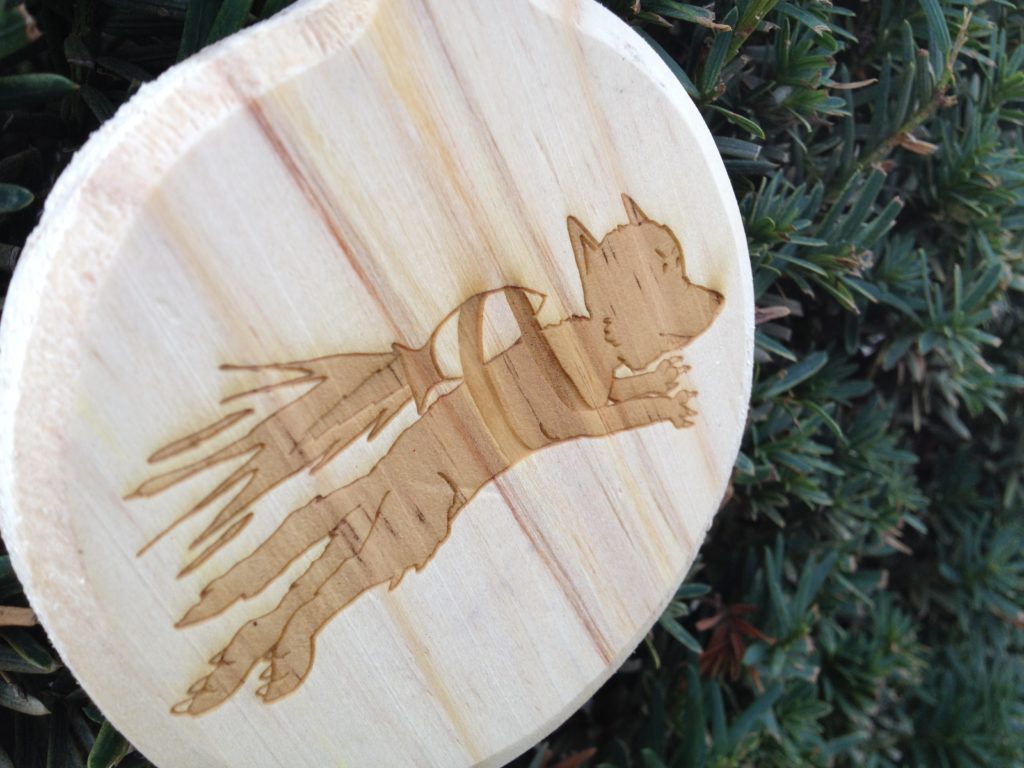 The back of the ornament is dated, making this something to cherish for years to come!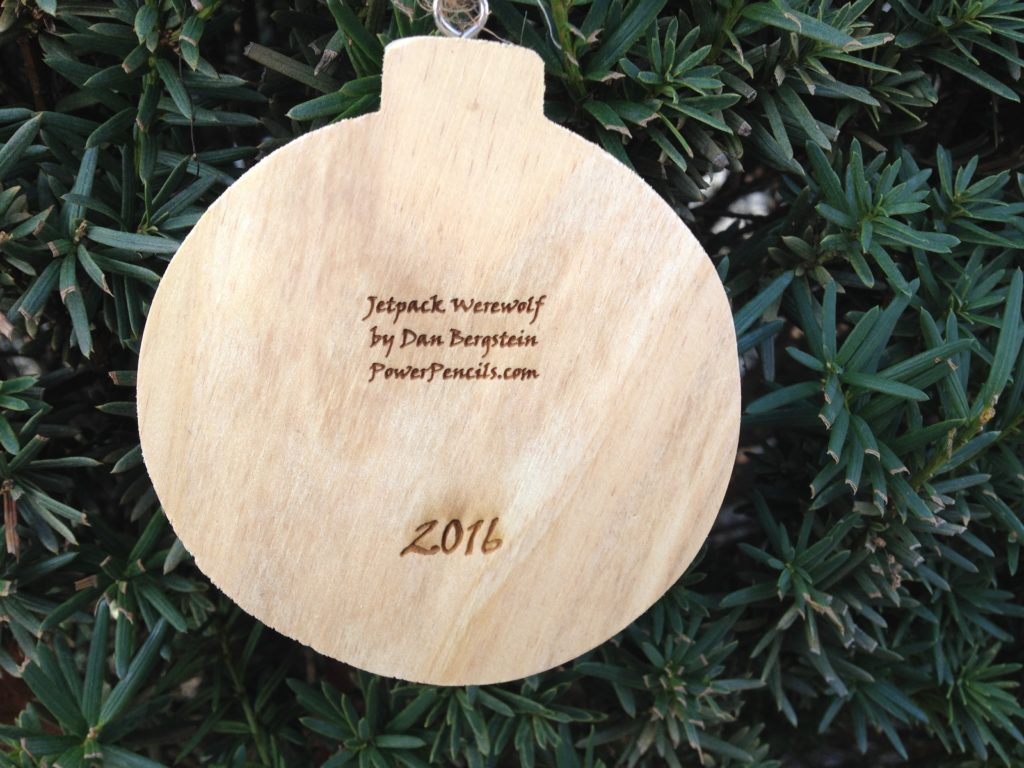 Order soon. Last year they sold out in less than a weekend, and supplies are limited.
(Due to the nature of wood, the color and grain of your ornament may differ slightly from the photos shown here.)
Visit our store for more details.