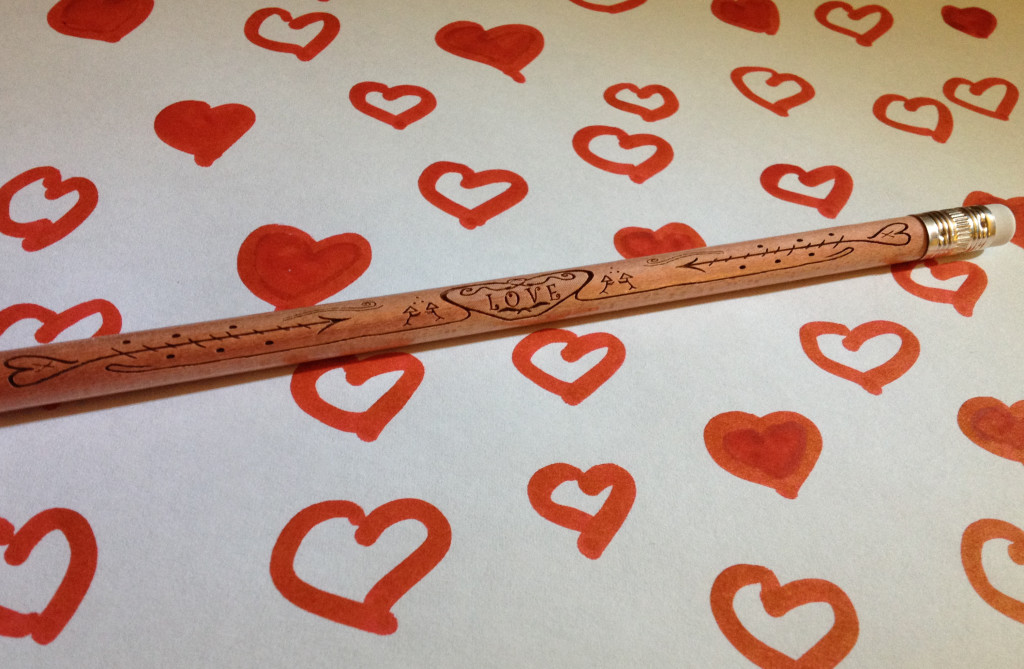 Love is in the air! And also in this magic pencil! With the Pencil of Love, every note you write, every drawing you draw, every math you math will be enchanted with intense romantic power. Whomever reads your words, will fall in love with you!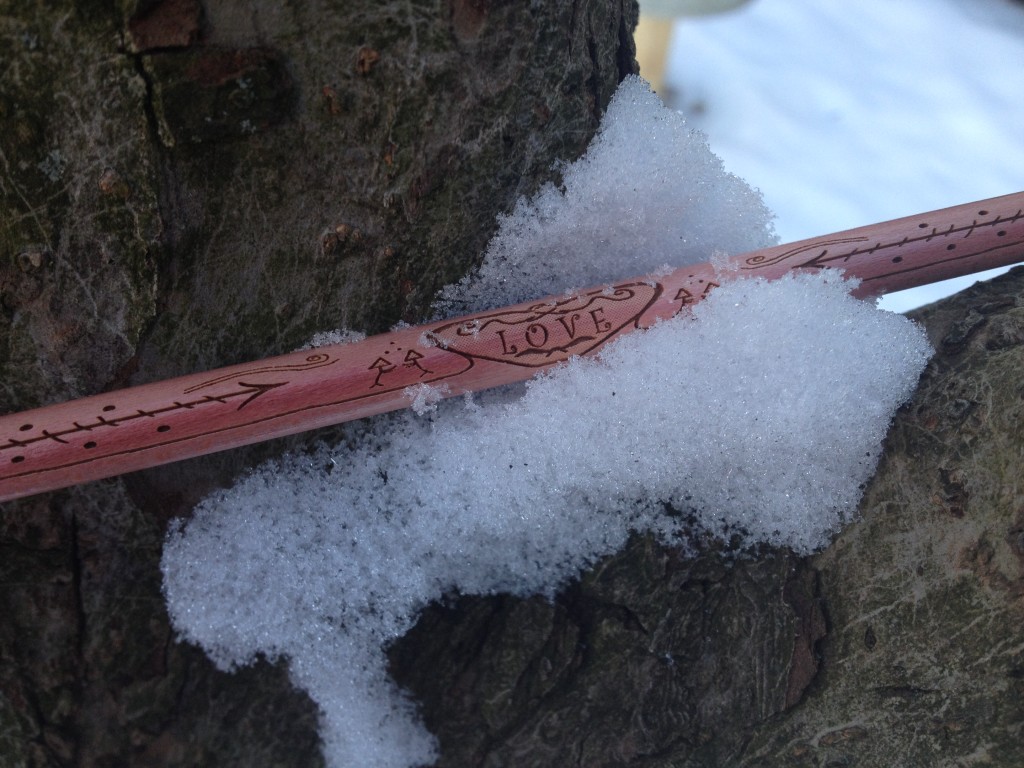 The Pencil of Love can be used to lure your crush, or make a celebrity realize you are their special someone. Write a note, send it to your soon-to-be spouse and let the magical words do the rest.
If you're too timid to actually send a note, simply write the person's name 33 times with this pencil, and they will soon find you irresistible.
Romantic? Yes.
Creepy? Not when used for the purposes of creating true love!
Legal? That's for some fancy lawyer to decide.
This magic pencil makes a perfect gift for Valentine's Day, birthdays, or Thursdays.
[The Pencil of Love works mysteriously, and may (somehow) summon unwanted horses and woodland and swamp-land creatures. Please read the included instruction book carefully…twice.]
To order your Pencil of Love, click here!
This is the second pencil of Series 2. Subscriptions for Series 2 are now closed, but you will be able to subscribe to Series 3. For more subscription info, click here.